About Suzanne
Born and raised in Vancouver, Suzanne's vivid imagination and artistic eye has made its' mark in many ways.  After years of unique event planning, her own flower design business, and adding diamonds to figure skating dresses, her talents are now focused on the colourful world of acrylic painting.
Her love of colour and design is as innate as her energetic personality; all of which fills her canvas.  Drawing inspiration from the dramatic scenery in Scotland and Ireland,  the Pacific Coast, or the simplicity of an abstract sweep of her brush, Suzanne's style is constantly changing and reinventing new and exciting collections.
Suzanne's work has been on display for sale at the some following galleries and locations.  Private commissions round out her portfolio, references are available.
Suzanne was delighted to be a part of the opening of the High Acuity Centre of Lions Gate Hospital.  Her painting 'Just Breathe' is hung at the entrance to the Centre.
To see a video clip of the opening, click here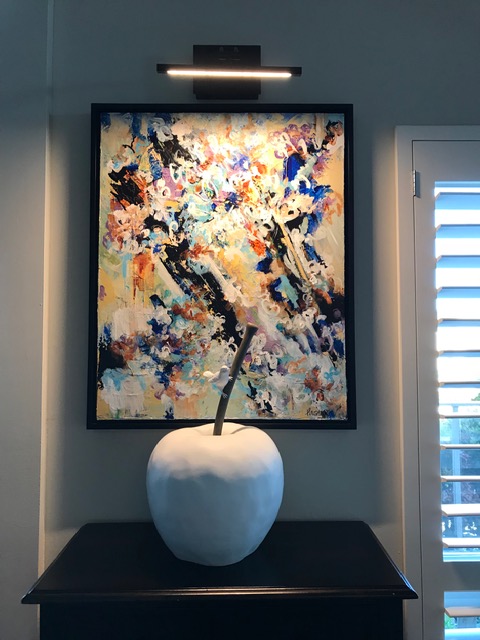 Seascapes and Landscapes
My first trips to Scotland and Ireland awakened my ancestral memories which continue to inspire my work. Their rugged coastlines, mystical bogs, and ever changing seas…
Abstracts and Other Works
The sheer freedom and spirit of abstract art has long been a passion of mine; it was only natural this passion served as my motivation to begin painting…
Florals
Flowers are a big part of my life, yet I was reluctant to paint them as I needed to find a correlation between my style and their beauty…